A-Z Security specialises in fire alarms and anyone with a home or business premise can benefit from getting one installed.
Alarms need to be repaired sometimes, and we can assist you with that as well. You should never just assume that what you have works because without regular checks you could be putting your family in major danger. We'll help with a regular inspection, repairs, or new alarm installations. Whatever you need assistance with, we have the experience and have many past happy customers to prove it!
Our company does thorough work so you can live in your home without worry. The faster you can be alerted to a fire, the easier it will be to get out of the home. Did you know that most people don't die from the first, but they actually suffer from fatal smoke inhalation? Getting out of the home fast and having a plan is the best use for an alarm system.
Take some time to educate your family about your escape plans after you get an alarm system working. We have many options that allow you to know there is a problem through lights, sounds, and some systems even can cause vibrations. We're sure that no mater what you contact us for, it will end in you being able to feel secure.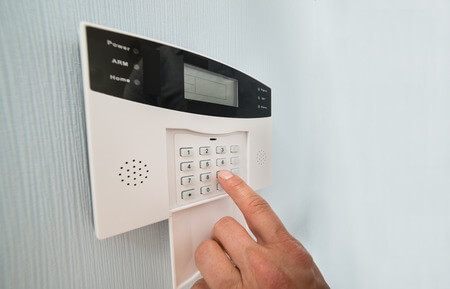 We want you to choose us because we make it our mission to only offer quality services. Striving to be the best in our field is always something we've done. Since fires are so destructive, you cannot use a service that doesn't offer quality options. You may find there to be some competition in our field, but we guarantee that if you look at us next to others we will always come out on top!
Our fire alarm company in Chester wants to keep you and your family safe. Don't wait until it's too late to protect your family. We can come out right away and get what you need in place to help you be prepared for fires. Alarms don't last forever, so make sure you give us a call every few months at least to make sure everything is in proper working condition.