Access control systems are a powerful technological tool that performs a rather common security task in multiple fields: limiting access. In comparison, you could think of the lock on your front door as a physical access control system. Only people with a physical key to that lock can open the door and gain access to whatever resources or information is stored behind it.
There are also logical access control systems that restrict access to information that is stored on a computer or a server. In the case of a computer, you could consider your login username and password as a form of access control.
In this broad sense, access control seems very simple. However, the demand for powerful home and business security techniques has pushed the capabilities of access control beyond these most basic forms. While a traditional lock and key, or a computer password are still extremely essential, you can take things a step further to help protect your home and business.
In the United Kingdom, the majority of break-ins come from thieves who walk right in the front door without any resistance from locks. Simply installing a lock or using the one you have will deter a great deal of risk. However, there are still plenty of break-ins that occur with forced entry. For example, the thief kicks the door and because the lock is weak, the door opens up with some effort.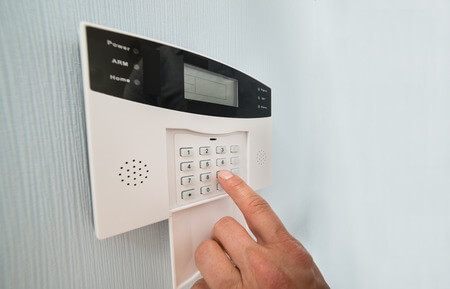 This type of risk can be mitigated by installing high-quality locks. In particular, high-quality deadbolt locks. It is much harder to force open a door with a deadbolt and a steel plate keeping it securely in position.
And what of the break-ins that happen because the lock is picked? These are surprisingly rare, but do happen in homes where common or low-quality locks are used. By using a more advanced access control system you can reduce the need for physical locks.
Whether it's biometric access control systems, closed circuit television cameras, or home alarm systems: we know what it takes to keep a property safe. In fact, it's not any one of these items alone, but rather their use together. A camera monitoring a door that is locked with a high-quality access control system and attached to a home alarm system is going to greatly reduce the risk of a home invasion. Let us help you keep your home safe with these powerful security tools.