We are an intruder and security alarm company based in Chester. We offer a large selection of intruder alarms and security systems for both the commercial and domestic market.
We have been supplying alarms and security systems to customers from Chester and the surrounding area for many years. As one of the leading suppliers in the area we have experience with all kinds of properties, and can help you to find an affordable and reliable security package that will suit your needs.
Shopping for an alarm system can be frustrating at times. There are so many different systems to choose from, with different designs and features (bells only, remote monitoring, voice dialing, etc), that it's hard to know what is worth paying for and what isn't.
Our team of experts can help you to select the best system to suit your needs, and assess how easy it would be to install the system. Wired security alarm systems require some work to install them, as the wires should ideally be concealed. Wireless systems are easier to install but have a greater maintenance burden.
Our systems range from simple alerts when a door or window is opened, to more sophisticated motion sensing based systems and systems that can integrate with the rest of your security.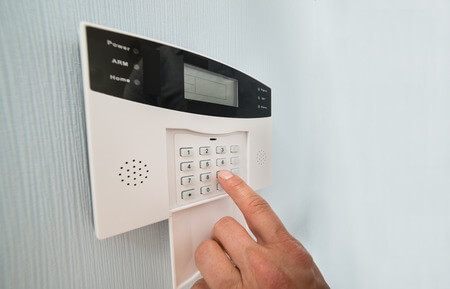 We have intruder alarms and security solutions to suit most budgets, and offer robust guarantees on everything that we sell. We also have maintenance packages to help you keep your alarms running well for many years, giving you consistent peace of mind about your home security.
Whether you are looking for something that you can set and forget, or something that has remote monitoring so that you can check in on the house while you're away (and even check whether the kids came home from school at the expected time), we are confident that we will have the ideal product for you.
Our integrated solutions cover all of your security needs, with the option of alerting designated keyholders if an alarm is triggered. Whether you are looking to protect your home, a shop, or a larger business property, we have everything you need to take care of your security.
Call us today to discuss our alarms and security systems, and get a quote for something to protect your property. Learn why so many Chester based companies rely on our products to protect their assets.